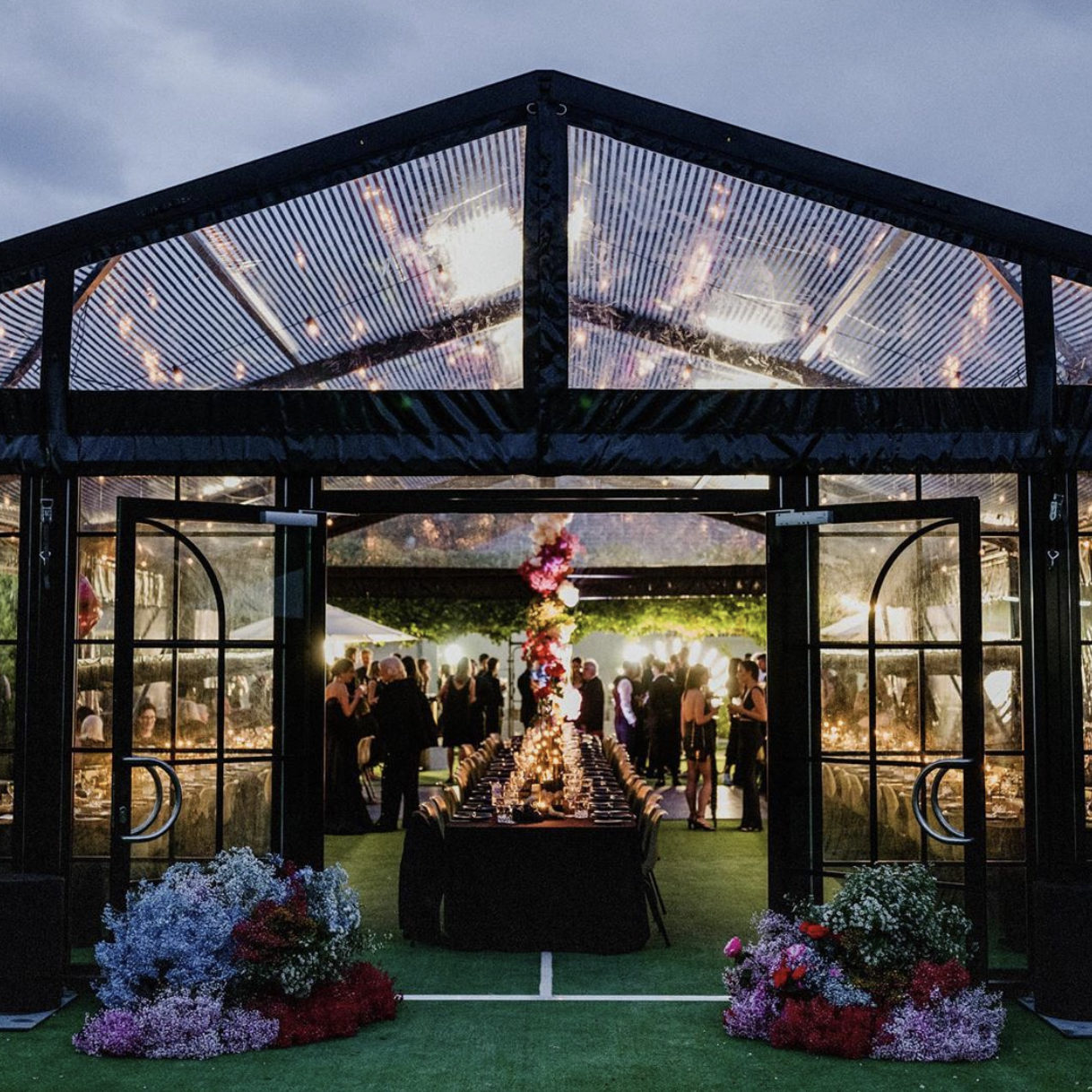 The Conservatory
10m x 20m
Please contact us for pricing.
Perth's very own custom-designed black frame marquee will elevate your event and make an incredible impact on your guests. Designed by Event Artillery with a stunning arched doorway housed within a glass entry wall and including linear ceiling details to add an element of design.
Featuring three meter eave heights and five meter bays for better views, The Conservatory is available up to 25m long and with the option of European timber flooring.
Available sizes
10 m x 20 m